At Sacred Heart we provide a number of Private Tutors who teach at the school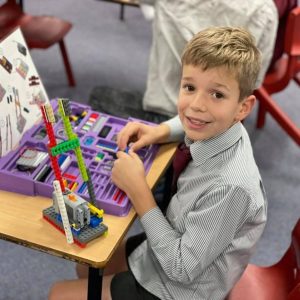 Band Tutors
Teaching Services Australia deliver instrumental programs with a focus on inclusion, student engagement and well being. Lessons are available for students in Years 3 – 6 and are held on Thursdays before, during and after school.
Young Engineers Logo Robotics
Learn STEM principles, build Logo Robotic models, Learn block coding and programming.
Years 1/2 – Brick Challenge
Years 3/4 – Robo Bricks
Sessions are held after school on Tuesdays.
Piano Lessons
Mondays, Tuesdays and Wednesday during school hours
Dance Lessons
Dance classes including Jazz and Ballet are held in the Hall after school on Tuesday and Wednesday afternoon.
Chess Coaching
Learning and playing chess help children develop their logical thinking and problem solving skills.  Chess coaching classes are held in the Library before school on Tuesday morning.
Speech Therapy
All Communication Matters is available to families to utilise onsite at Sacred Heart.  Sessions are held are during the day on Tuesdays.
Parents liase directly with all Tutors for bookings and payment.  See below the link for contact details.
List of Private Tutors